We spend way more than I like.
My wife thinks $12 for a small pack of organic strawberries (not Costco) is not bad considering how much my son loves berries... so she buys 2 for the week. Meanwhile I tell her to pick a different type of a fruit like organic blueberries.
We also go through Organic Meadow homo milk like crazy.
Fruits about $100/week and its just for wife and son.
Aim for $20-30 for protein/night.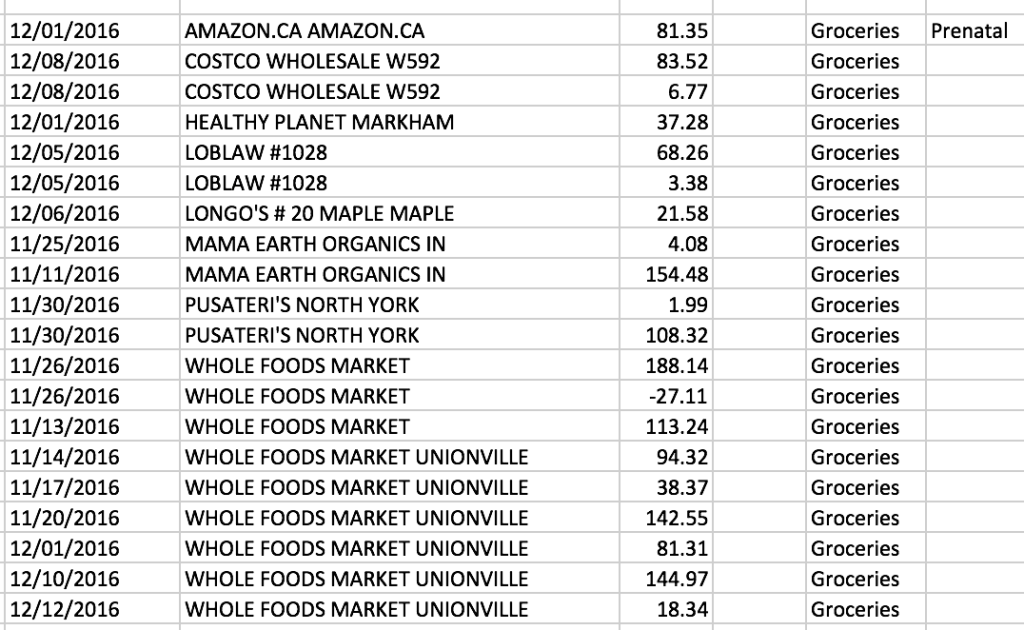 December:
Groceries: 1365
Restaurants: 542