**BRAND NEW**

So I got this front pair of CHROMEBRAKES brand ceramic/metallic performance/street brake pads for my friend's Nissan Murano for him for Christmas, but he traded the car in for a Honda CRV last week outta no where. I don't feel like sending them back and paying for shipping, restocking fee etc so maybe one of you guys drives one of these cars.

They fit the Nisssan Murano/Quest and a whole bunch of Infiniti vehicles. They are BRAND NEW, still in shrink wrapping, see photos. I have a smaller set of them on the rear of my Altima and no complaints.

The pads fit the fronts of:

Nissan Murano
Nissan Quest
Infiniti G35
Infiniti G37
Infiniti EX
Infiniti FX35
Infiniti M37
Infiniti M45
Infiniti M56
Infiniti Q45

From ChromeBrakes.com: "Ceramix brake pads are the perfect blend of metallic fibers for superior stopping power, and ceramic fibers designed for ultra clean, and quiet operation. The Ceramix brake pad makes a perfect complement to our performance rotors, and is formulated for spirited street driving."

Again, these are brand new. Paid $64.00 for them, I'm asking $40 shipped. Please email me Jordan@jordanwhitemusic.com or PM me if interested. Thanks.

Pics: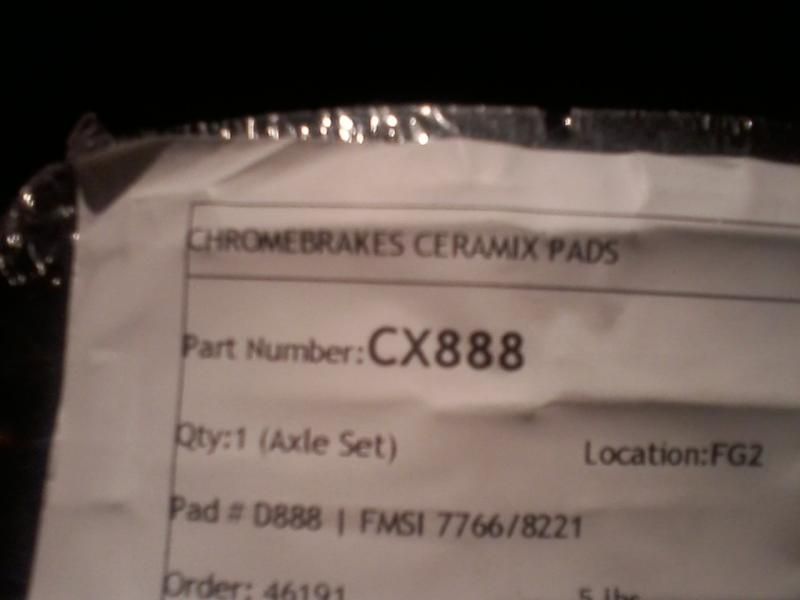 .
.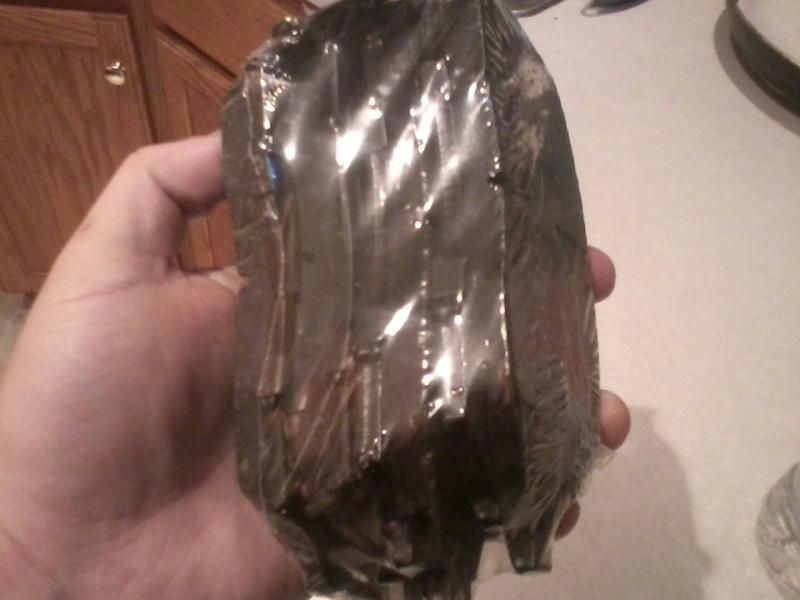 .
.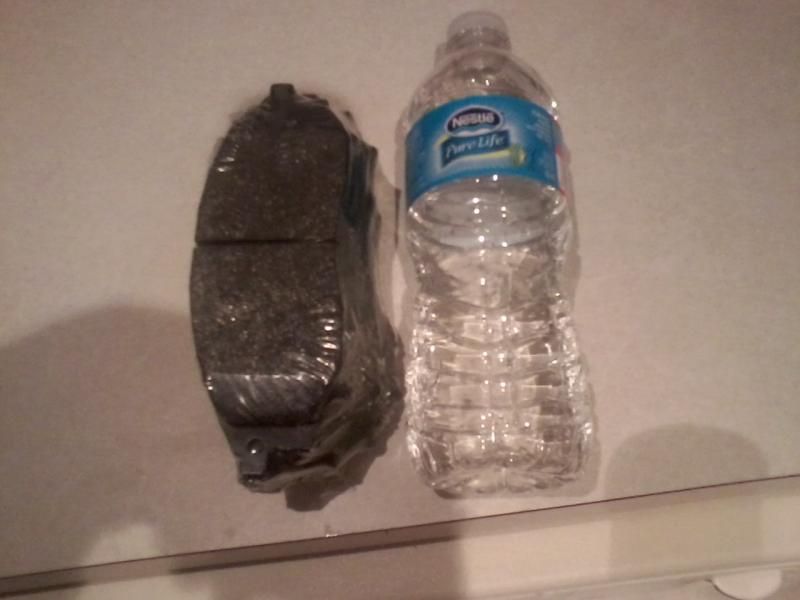 _________________________
Music